Beach Powder and Beach Powder Shimmer
Hurry, only 6 items left in stock!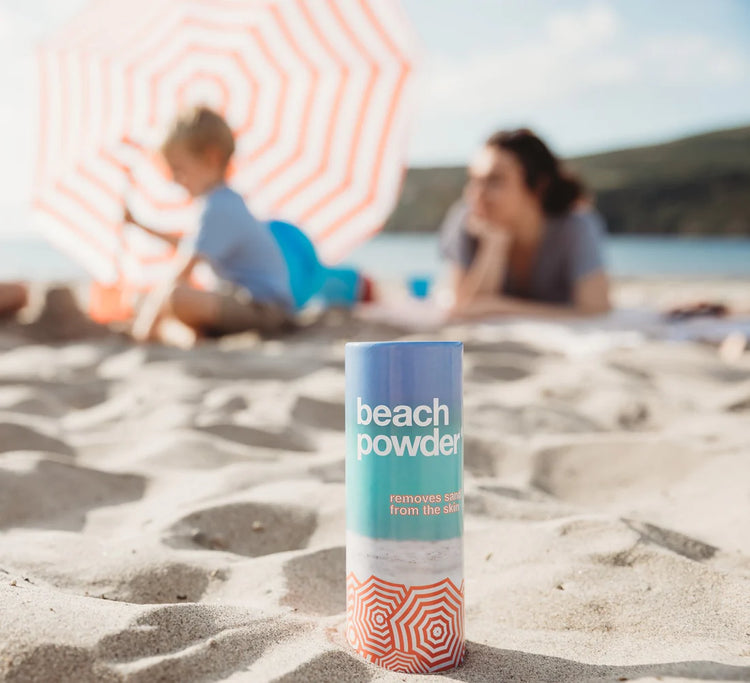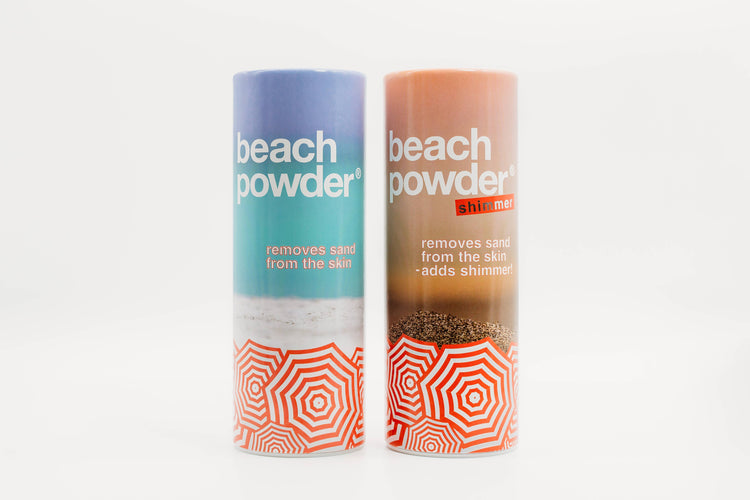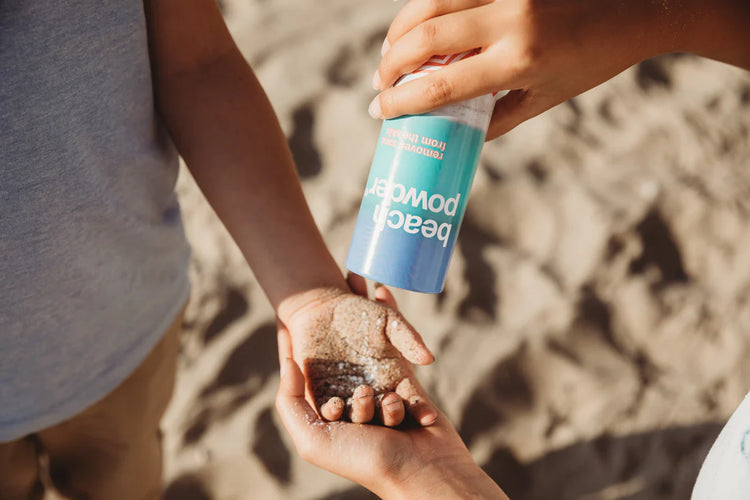 Product Details
The original sand-removing powder.
Love the beach but hate the sand? Beach Powder gets rid of sand instantly! Looks like talc but with none of the nasties. All natural, eco-friendly and certified safe for babies, children and adults.
Beach Powder and Beach Powder Shimmer remove sand from the skin instantly - no rubbing, no fuss! They're a beach-bag must-have for your beach days! Talc-free and natural - no nasties! Eco-friendly, certified safe for adults, children and babies (even in the diaper area).
Beach Powder and Beach Powder Shimmer were inspired by the beautiful sandy beaches of the Isle of Man. Beach Powder founder Stephanie lives just minutes from the sea. She and her family love the beach but didn't want to take the sand home with them! Rubbing her daughters' sandy legs at the end of the day, her littlest said it felt like she was "grating" her! Mum to the rescue!
Stephanie realised then that we all probably have experienced the same problem over the years – sandy skin! That awful feeling of having to put your shoes back on when it's time to go home but your feet are still sandy, or of trying to put sun cream on or eat your sandwiches when your hands are all sandy has always been the worst part of a day at the beach!
Even after towel-drying at the end of a day at the beach, there is moisture on our skin that makes the sand stick. So Stephanie came up with the idea of creating an all-natural, talc-free sand-removing powder made from a mixture of plant and mineral powders that removes sand instantly.

The combination of plant powders and mineral powders in beach powder absorbs the moisture without drying out your skin and provides extremely gentle natural exfoliation. The result is that Beach Powder leaves the skin totally sand-free and feeling wonderfully silky and smooth! Of course, no trip to the beach would be complete without an ice-cream, so Stephanie added vanilla ice-cream scent to the powder so that the smell of your trip to the seaside lingers on the skin even when you're back at home!
Then Stephanie created Beach Powder Shimmer to not only remove sand from the skin but to add a subtle, lustrous sparkle at the same time. It's perfect for bringing a bit of glamour to beach holidays or anytime when you feel the need to sparkle! Children love it and adults do too – in fact, the shimmer effect is so beautiful that lots of people use it on their skin purely as a beauty product! For them, the fact that it is a superb sand-remover is just an added bonus.

Living on an island as beautiful as the Isle of Man means Stephanie cares immensely about reducing plastic waste and keeping our stunning beaches and countryside clean. That's why she sourced recycled cardboard tubes for the packaging of Beach Powder and Beach Powder Shimmer and totally plastic-free ingredients for the cosmetic glitter.